Founded in 2004, Shenzhen Hawk Medical Instrument Co., Ltd (Hawkmed) is a leading company focusing on innovating and developing one-stop infusion system solution such as infusion pump, syringe pump, enteral feeding pump, TCI syringe pump, fluid warmer, infusion workstation, infusion therapy accessories etc.
Continuous investing in R&D allows Hawkmed to maintain the cutting edge technologies to provide accurate and efficient medical solutions to healthcare industry. Annual revenue Invested into R&D accounted for over 25% and the number of R&D employees is up to 30%. Over 50 patents and 10 software copyrights have been filed thanks to our R&D team consisting of medical experts, researchers, professors and experienced engineers. Our constant desire for innovation enables us to improve the products to optimize patient comfort, reduce staff times and cost, while being intrinsically reliable at all times.
To support the high quality product delivery, our manufacture introduces first class production technologies and equipments from home and abroad and keeps upgrading the production process. We follow international quality control standards such as ISO13485, and CE to guarantee the best quality production.
With headquarter located in Shenzhen, China, Hawkmed has over 30 branch offices across China and our products are widely used in big hospitals all over the country . We are also expanding the sales globally and till now, Hawkmed products can be found in healthcare facilities in more than 50 countries such as United States, Canada, Europe , Australia, New Zealand, Middle East ,African, Asia Pacific etc. The company's significant, sustainable investments in research and development lay the foundation for the success and continued expansion of Hawkmed's technology and market leadership. Our annual sales have been increasing rapidly every year as more customers are satisfied with our products which are excellent in performance, delicate in design and cost-effective.
Our vision"To become the leading manufacturer in infusion therapy" is the cornerstone of our company. Always with patient healthcare in mind, we offer tried-and-trusted products and provide effective medical solutions for the healthcare industry through constructive dialogues with our customers and partners. Our value "Integrity, Commitment, Quality, Innovation" is the foundation of our Code of Conduct which guides every action we take, every decision we make, and every task to exceed the demand from customers and partners. In the most dynamic and ever-evolving world today, we will continue to improve our product to meet the needs of today and the future. Together, we will fulfill our commitment of "Advancing the world health through innovation" and making healthcare more accessible.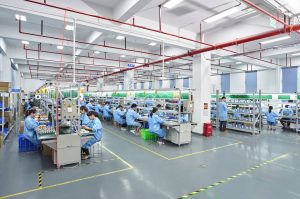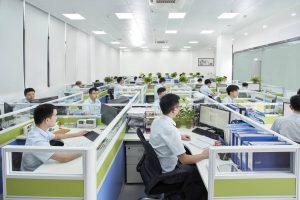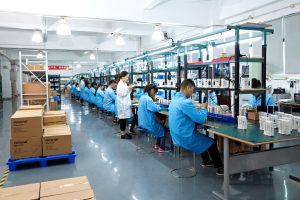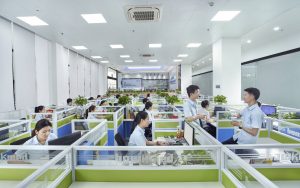 Until now I must say Hawkmed's pumps are the best on the market. I am using them for foal intensive care and they did the job. Great quality and after-sale service help me to grow the business fast.
Working with Hawkmed is very good! When we began our relationship, a few years ago, I never thought to sell so many units of pumps in the market. But your help to add us to believe the quality of your product gave me a new point of view of the market. Now we have great confidence to sell more.
Hawkmed is a good manufacturer indeed! Your pump is of good quality and I don't have any complaints from my customers.
Love your pumps. The quality has been incredible year after year. The best price for excellent product performance. My dealers are satisfied with your quality and that's why we keep expanding our market share here.