Founded in 2004, Shenzhen Hawk Medical Instrument Co., Ltd (Hawkmed) is a leading company focusing on innovating and developing one-stop infusion therapy system solutions and medical accessories solutions.
Thanks to 18 years of dedication on medical equipment and accessories,our brand "hawkmed" has been widely recognized by our domestic and foreign customers. You can find our products in healthcare facilities in more than 50 countries such as United States, Canada, Europe, Australia, New Zealand, Middle East, Africa, Asia Pacific etc.
Hawkmed are dedicated to bringing the cost-effective infusion therapy solution and medical accessories solution to clinical practice worldwide. We research and develop the products that optimize patient comfort, reduce medical staff times and cost while being intrinsically reliable at all times.
One–Stop Infusion Therapy Solution
As the most important and basic medical equipment in clinical medication delivery, infusion pump, syringe pump and enteral feeding pump have absolute advantages over the traditional gravity infusion and feeding method for their intelligent function in automatic infusion, the precise control over flow rates and VTBI (volume to be infused), ability to activate alarm at any abnormal infusion circumstances (occlusion, air bubble, etc.) and infusion completion.
As hospitals worldwide have been realizing the basic configuration of infusion pump, syringe pump and enteral feeding pump gradually, hawkmed medical pumps are widely used in hospital departments like internal medicine, surgery, pediatrics, cardiovascular department, emergency department, gynecology department, oncology department and operating room, especially common in ICU wards of each department.
Hawkmed Medical Pump Family
From Medication to nutrition delivery, human use to veterinary use, hawkmed provides an overall one–stop infusion therapy system solution to meet all kinds of clinical use in infusion therapy, devoted to meeting the one-stop infusion therapy equipment procurement demand of our clients.
One–Stop Medical Accessories Solution
As medication delivery, patient monitoring and medical imaging (CT, MRI, DSA, etc.) are getting closer and closer to everyone's healthcare, a great demand for their accessories thrives. Hawk Medical (Jiangxi Hawk Medical Accessories Branch) has experienced and professional production line to provide a full range of products mentioned above, dedicated to meeting the overall procurement demand of our clients. With CE&ISO certified, we guarantee a tried & trusted product quality and steady product supply while also supporting ODM/OEM.
Hawkmed Medical Accessories Branch
—-Jiangxi Hawk Medical Supplies Co., Ltd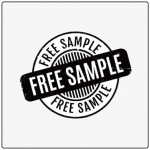 Hawkmed Medical Accessories Family
Continuous investing in R&D allows us to maintain the cutting-edge technologies and keep up with the most advanced technology trend in our products. That is how we keep our products competitive in the market and why our newly-launched products always stand out among our competitors.
Annual revenue Invested into R&D
Patents and software copyrights
We are growing and expanding fast in the global market. We attach great importance to forming a good business partnership. Doing our best to attain mutual growth is our business cooperation guideline.
Focusing on infusion therapy segment and medical accessories for 18 years, we have experienced training personnel that have deep insight of product to share. We are confident in helping you get started your infusion pump and medical accessories business pretty soon.
Apart from product training, we also provide high quality product brochures, exhibition support, business strategy sharing and other kinds of comprehensive product support to help in your customer development and customer relationship maintenance. We have professional service team 24 hours online for quick response, solving questions you might encounter during your business development.
A long-term, confident and performance-oriented partnerships for Hawkmed infusion pumps and medical accessories distribution. Our partnership program and cutting-edge products are ready to help you expand your medical business and realize your company value further more.
If you are interested in joining our partner program, contact us and become a Hawkmed distributor.